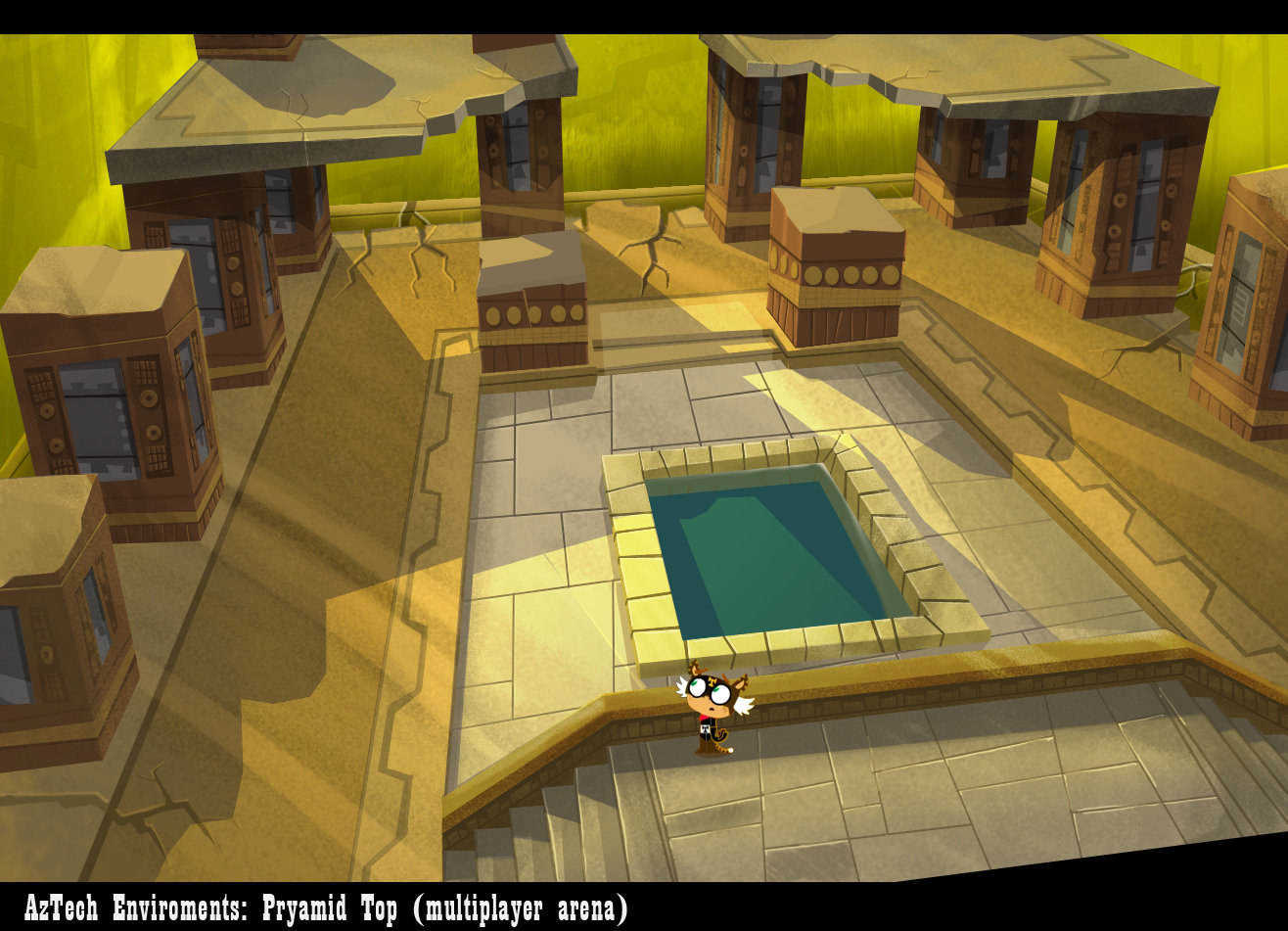 Arena atop the underground Pyramid
These are some of the concepts I did for the Aztec levels in the PS2 ElTigre game.
The game initially had much more scope but the show got canned early on into production and the game got re-focused into a side-scrolling platform. Start to finish the production of El Tigre (or at least my involvement) lasted 11 weeks.
These concepts got sent to the shows creator with the question 'are these in the ballpark?' . The answer came back 'They are not in the ballpark....They ARE the ballpark!!'
To this day that's the best compliment I've ever received for my art